Objective:
 Conceptualize, art direct, and execute
Curb
magazine's 2018 edition, visually representing the theme, Fearless, to be distributed in 10,000 copies to UW-Madison Journalism School alumni across the country. Involved collaboration with the website team to ensure cohesive branding and visual style across print and digital platforms, teaming up with the social media team on marketing designs, and leading a team of 5 designers in creating a professional, fully developed magazine. 
Solution: In thinking through the theme of Fearless, I decided to focus on fear and courage as personal experiences, and created visual elements that would evoke a handcrafted, personal-touch feeling for readers. Elements like hand lettering, watercolor splashes, or "swoopies", and collage rip effects suggest a human touch, connecting readers with the unique personal experiences of the people in our magazine who have found Fearlessness in many different forms.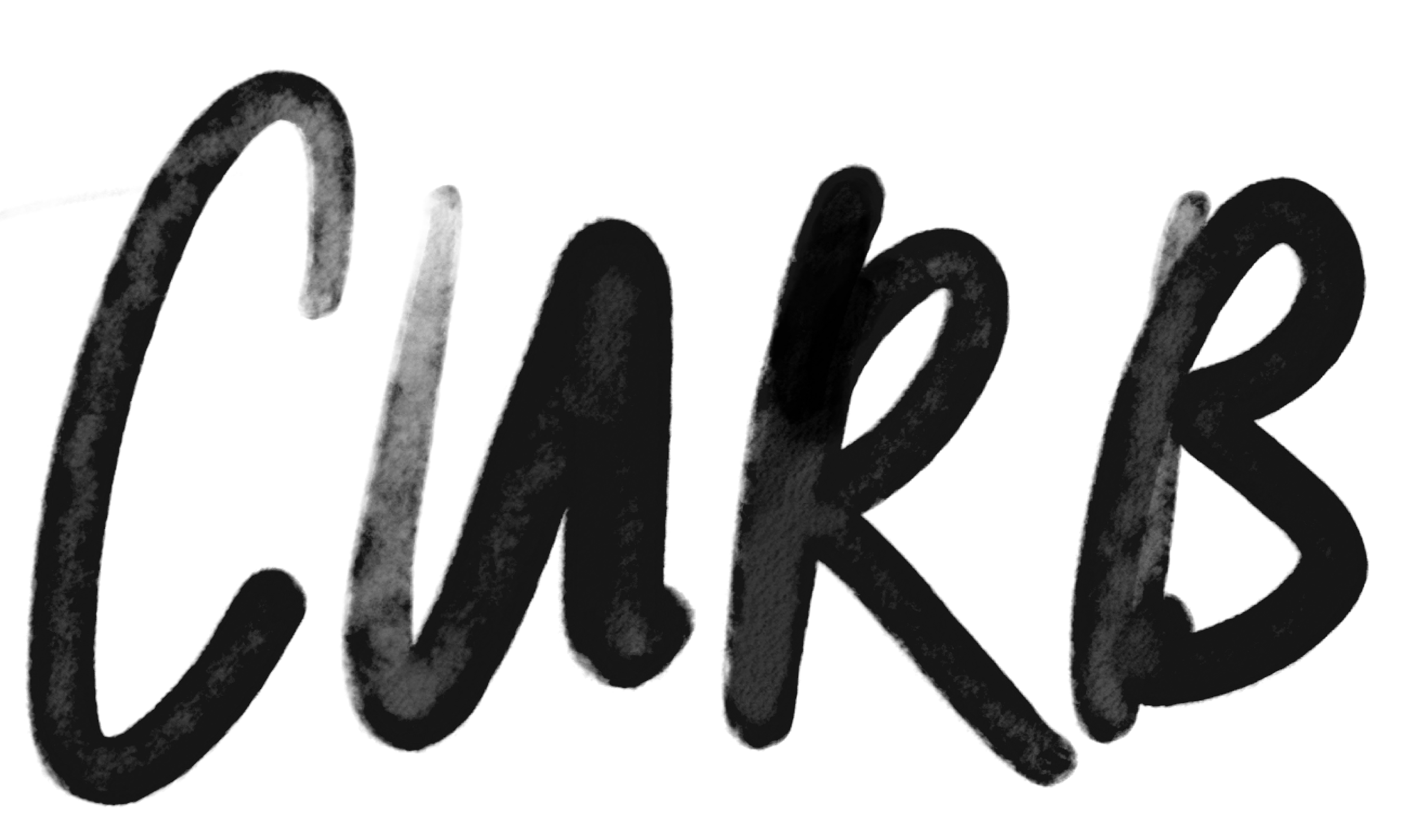 Select pages of Curb magazine 2018 below.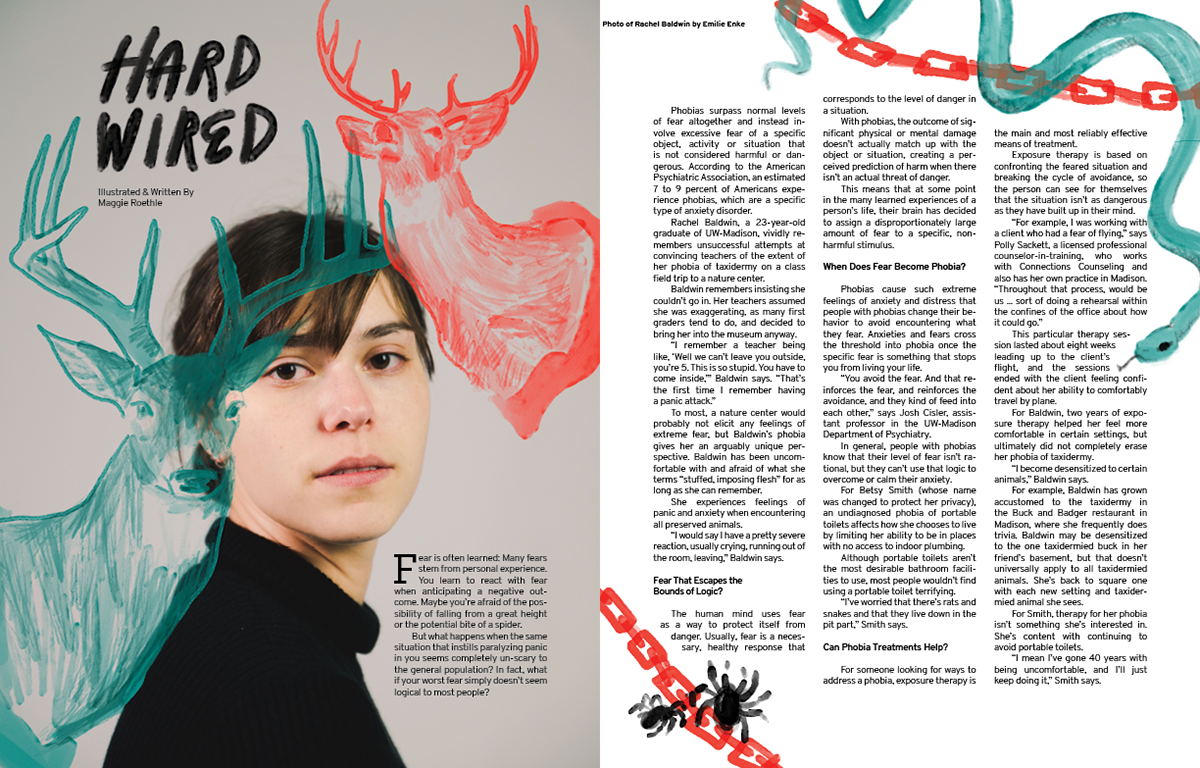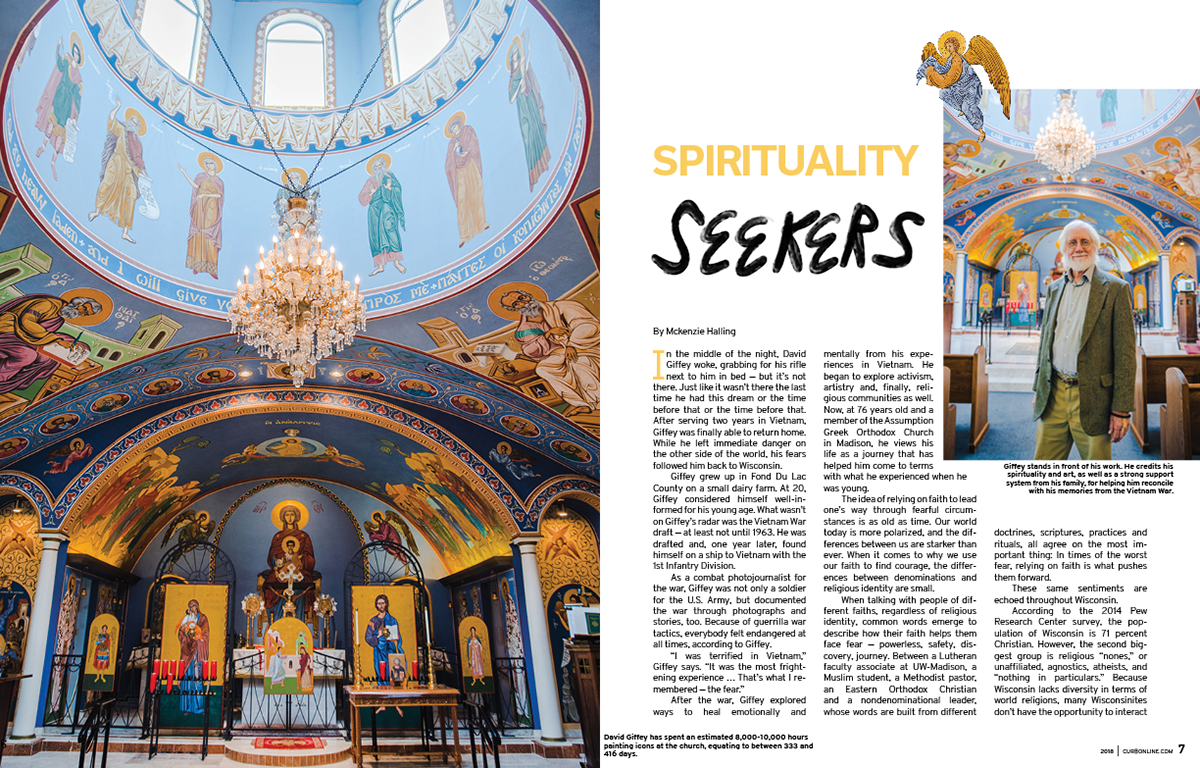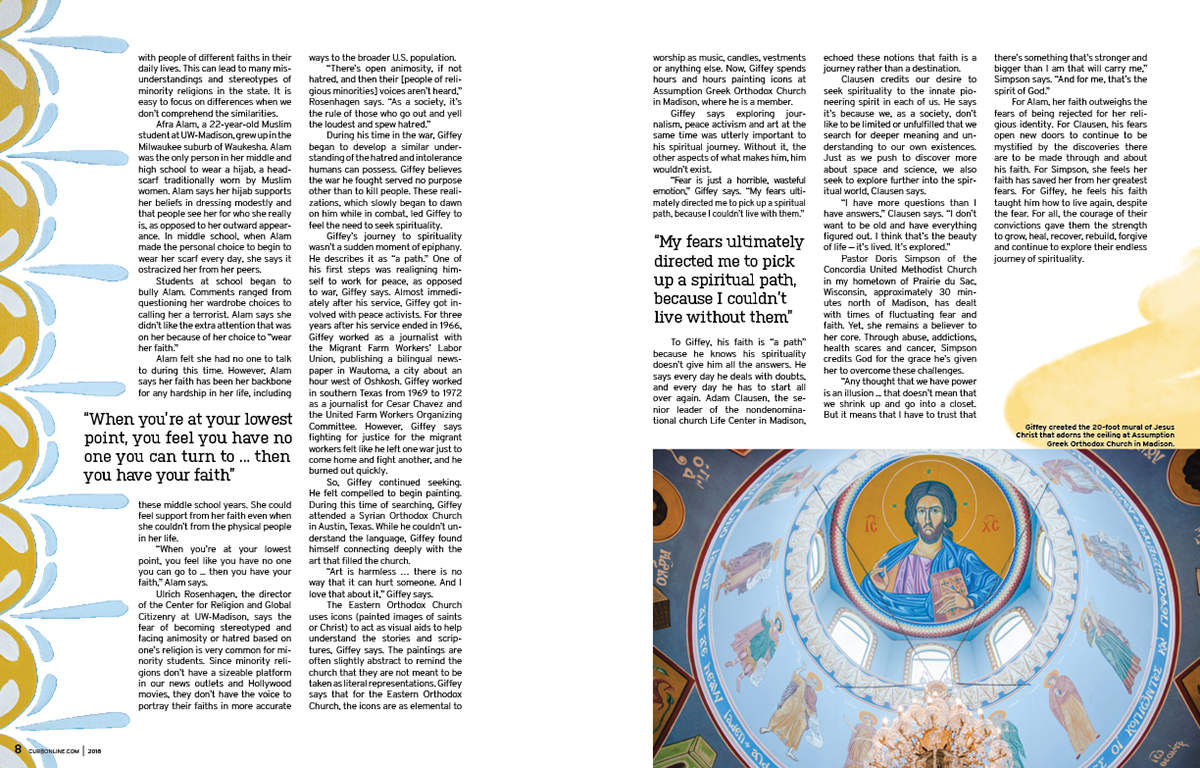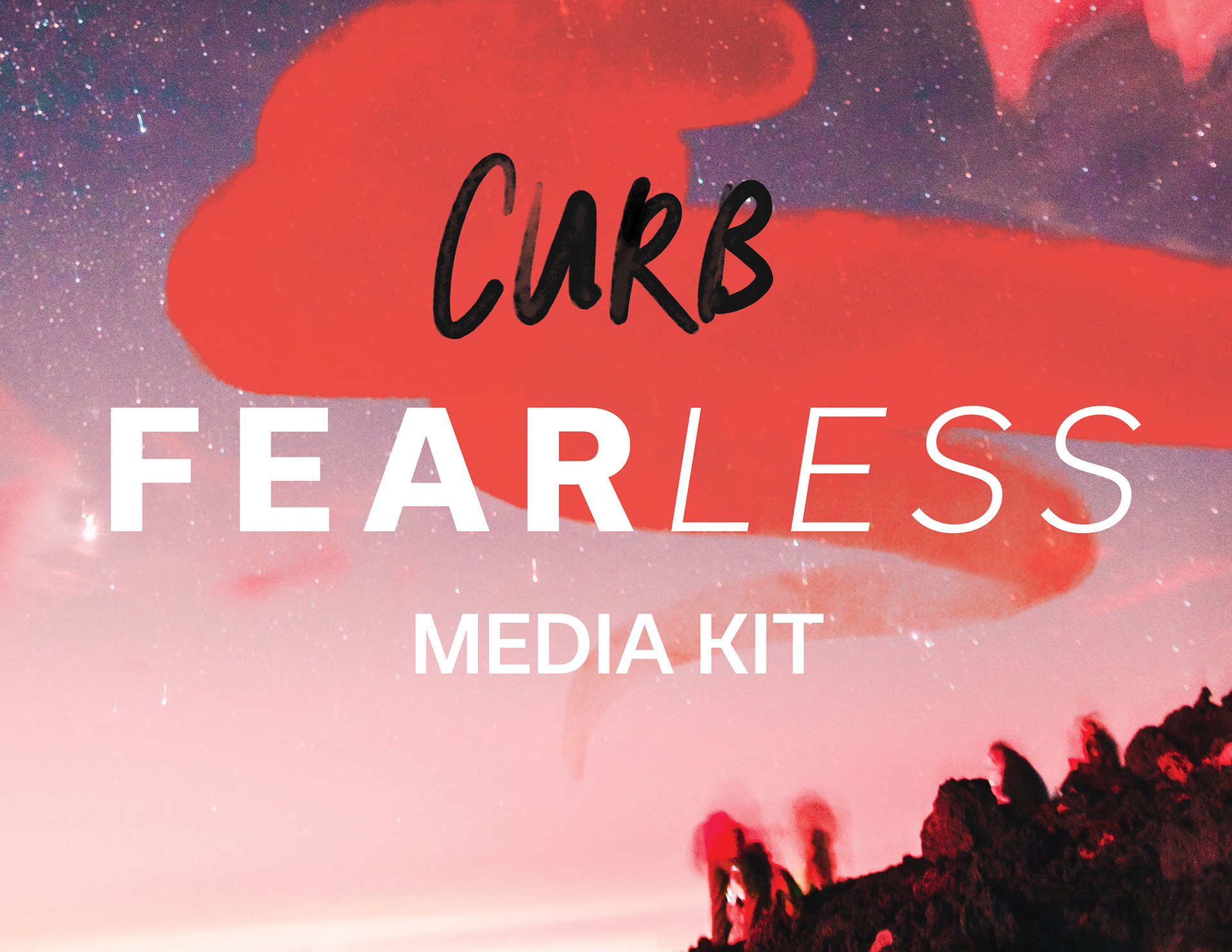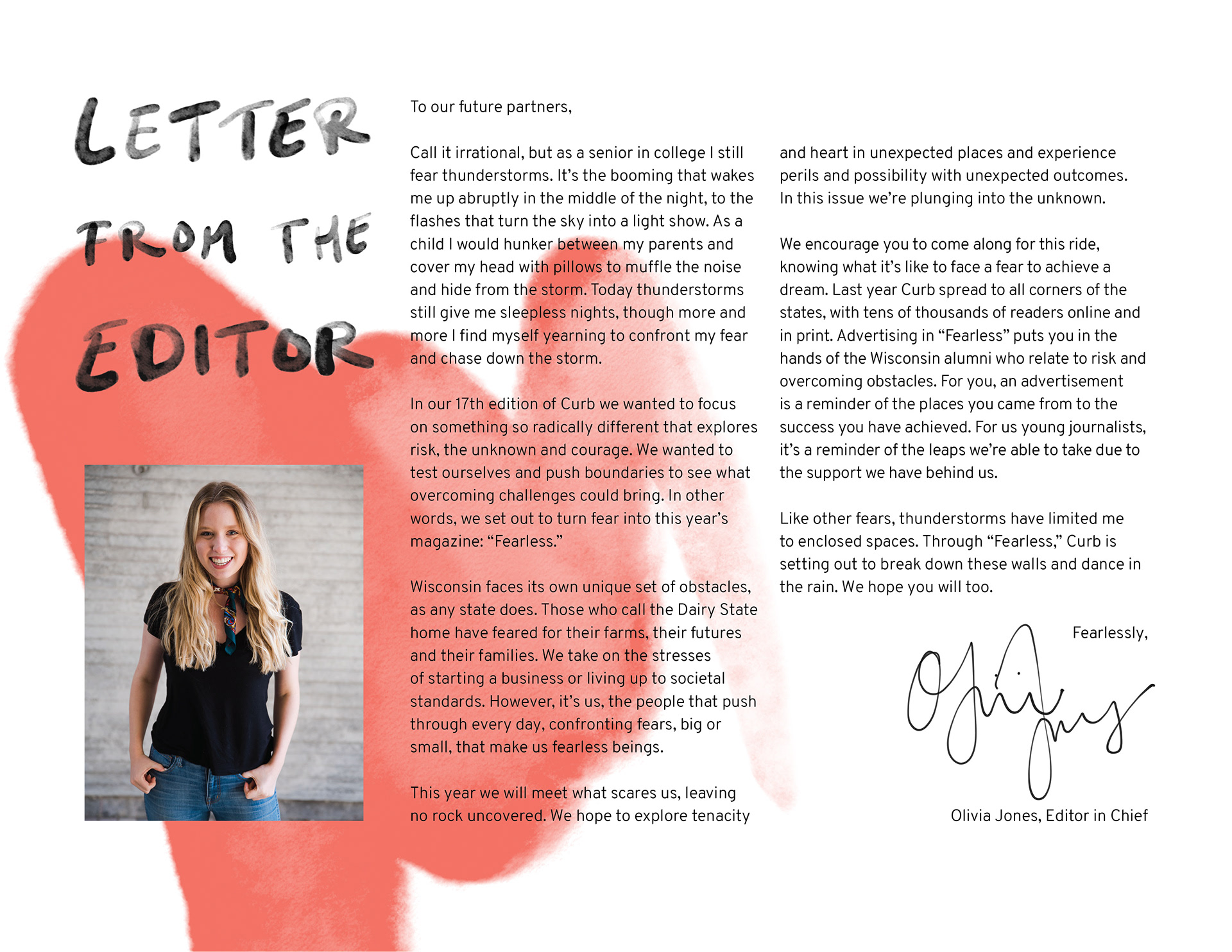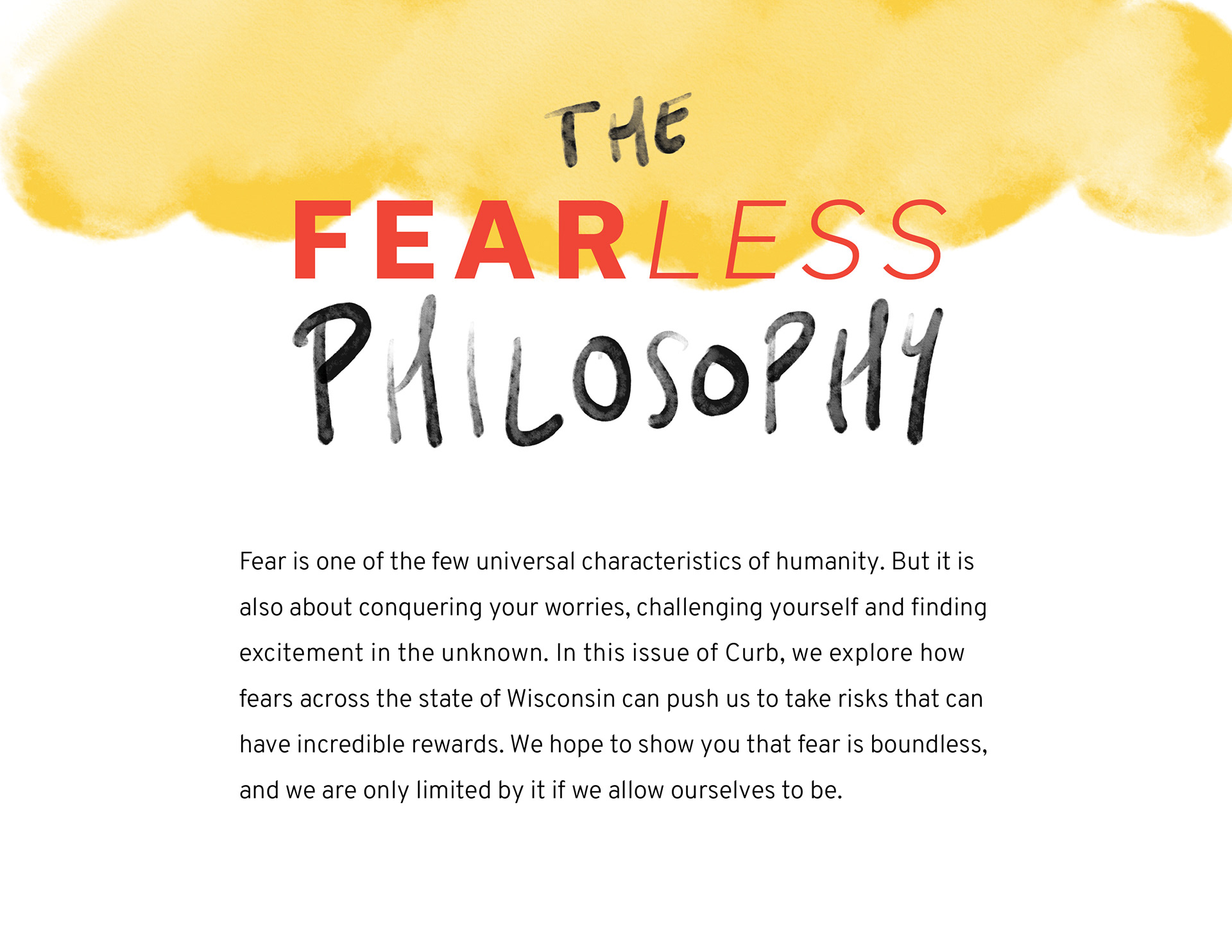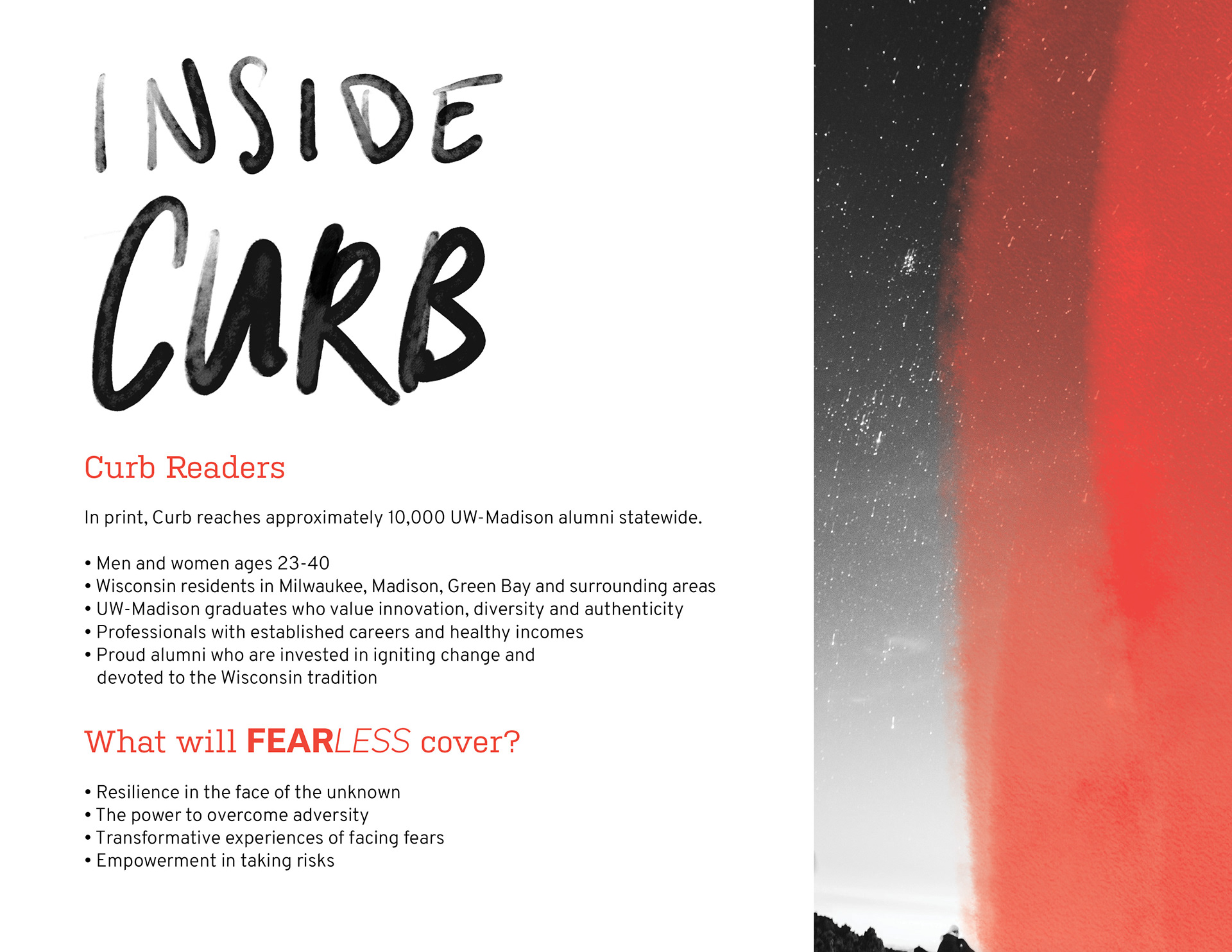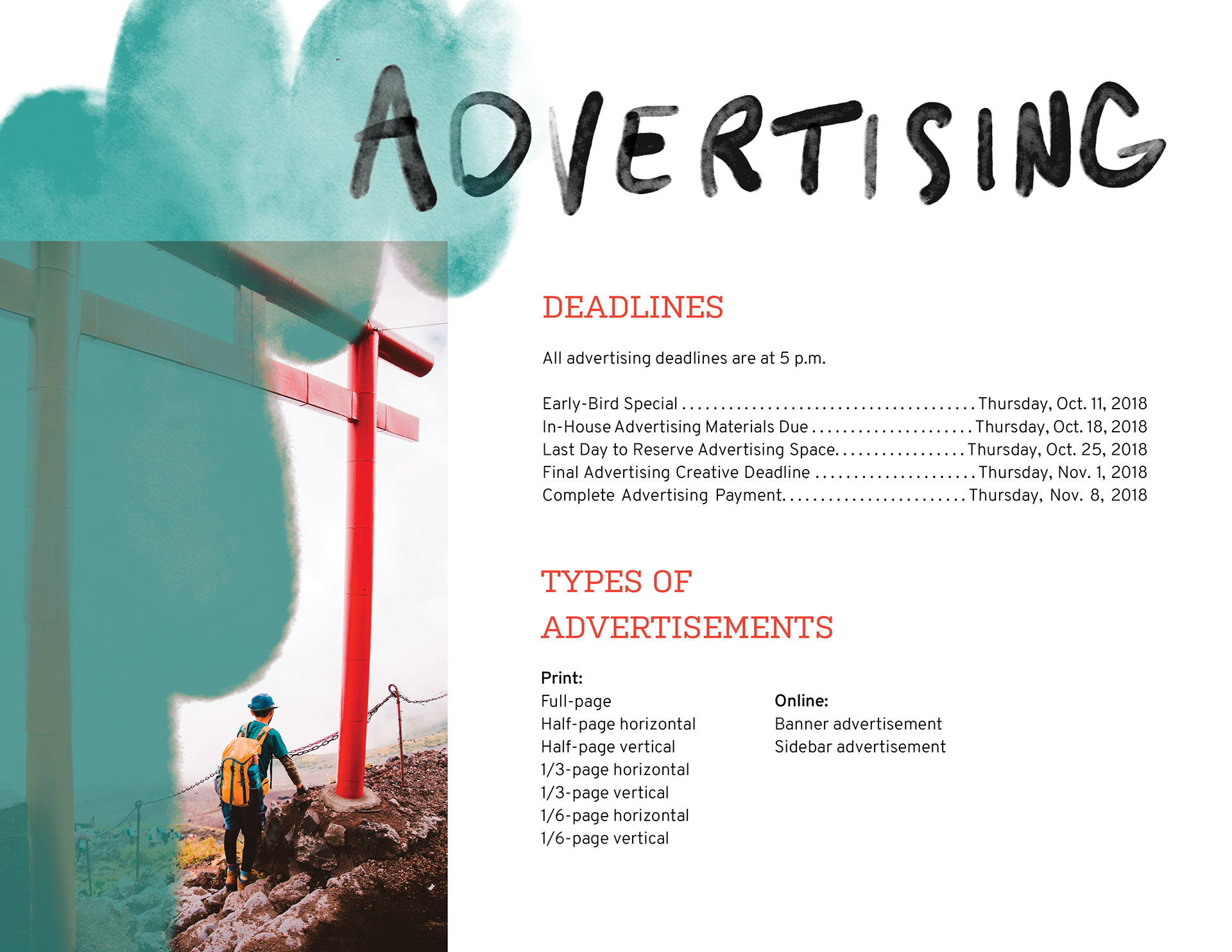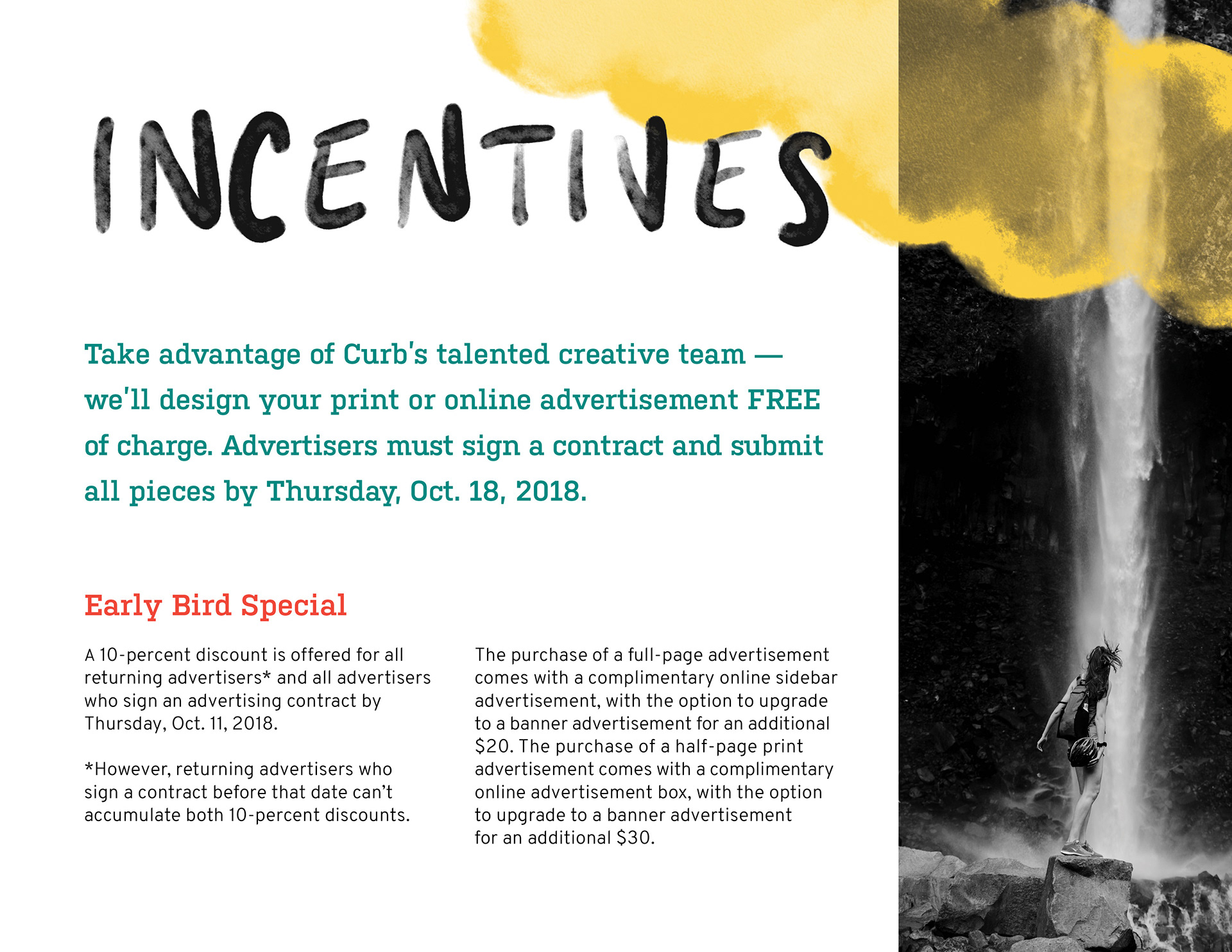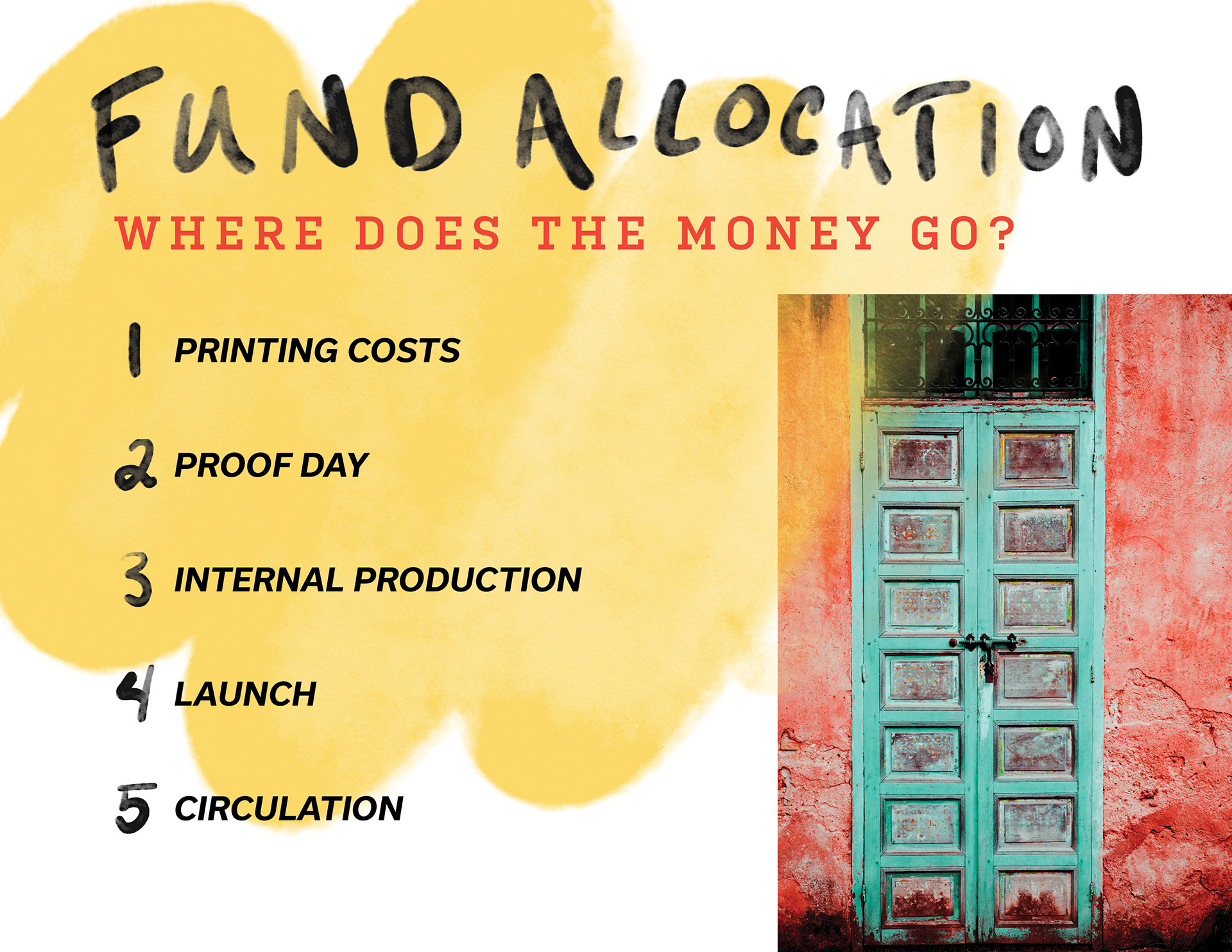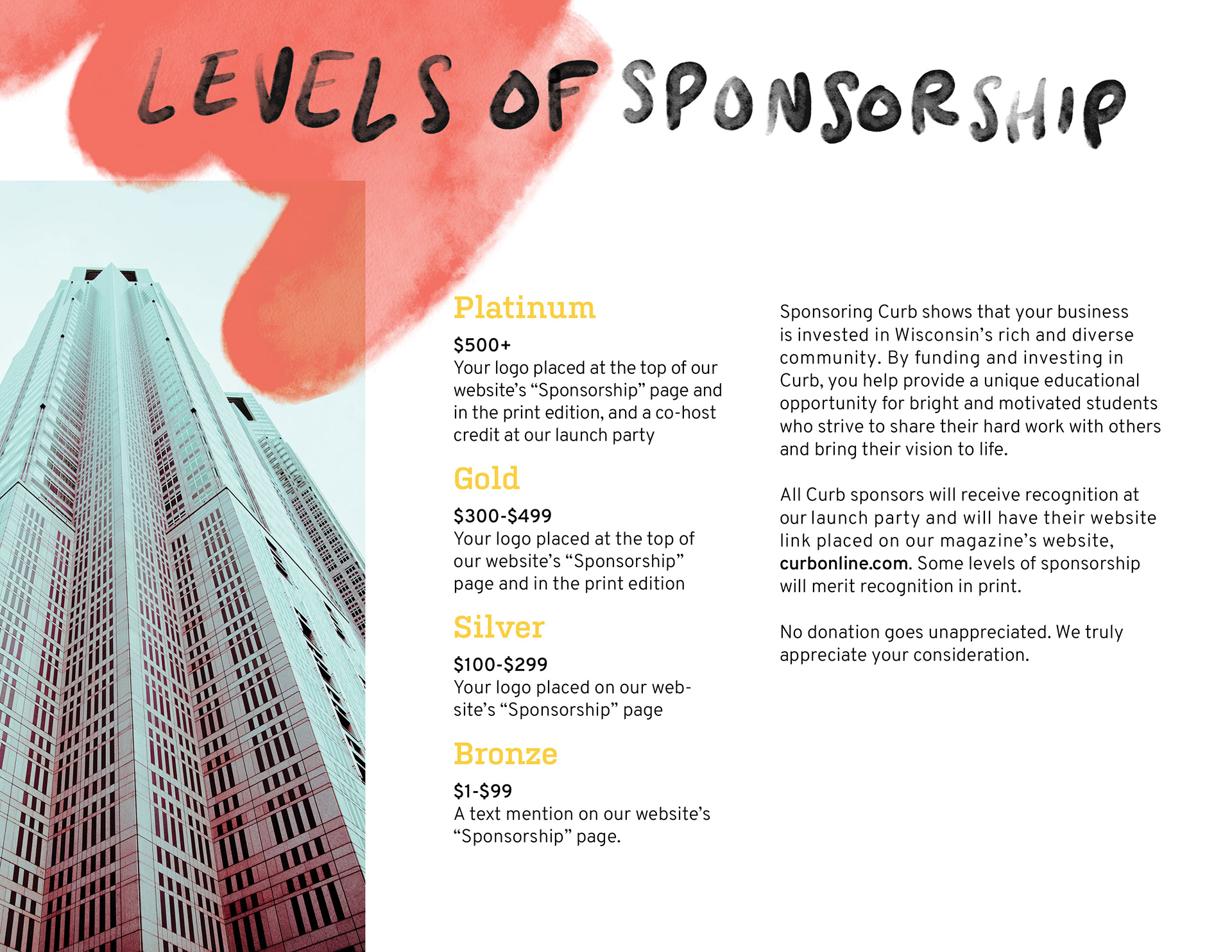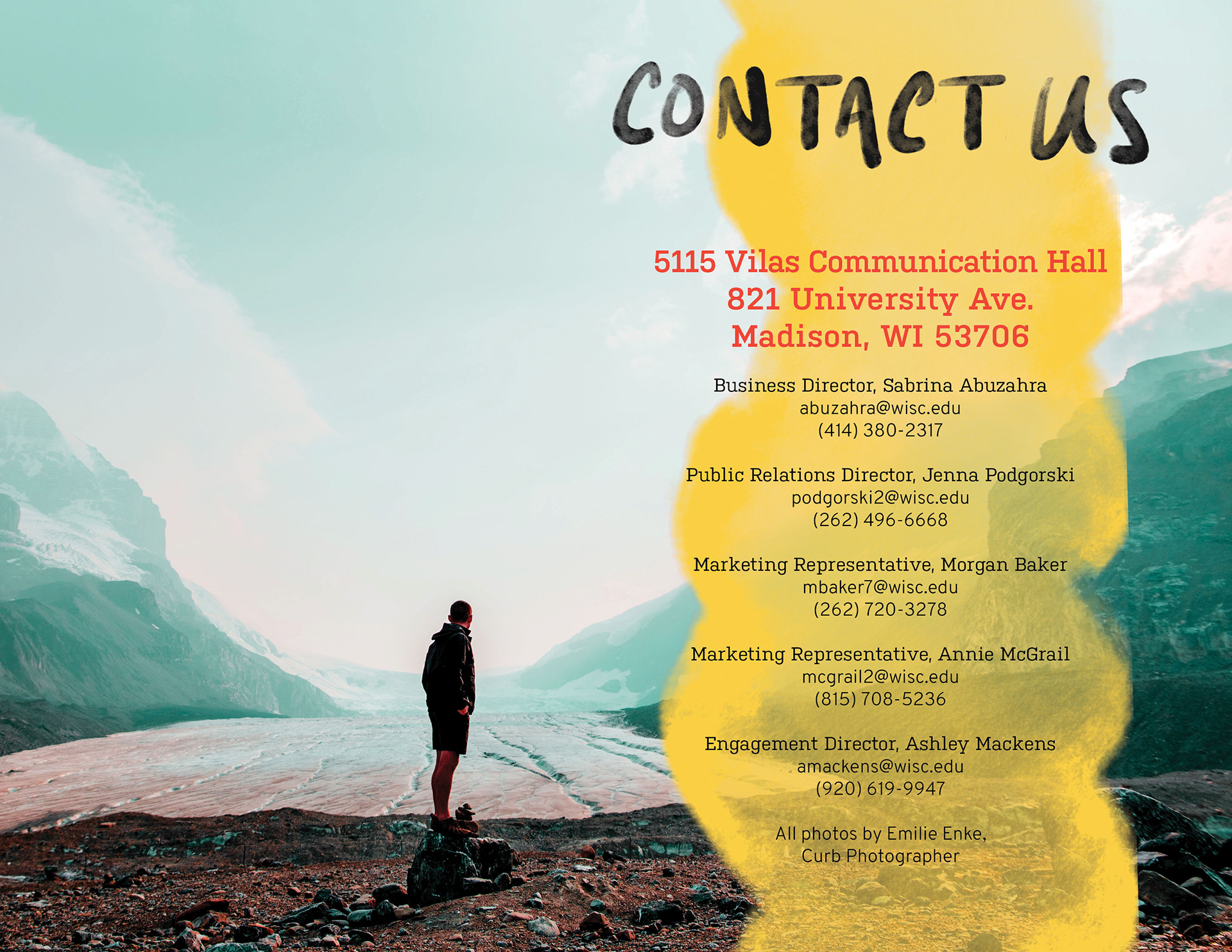 Curb
Fearless 2018 Media Kit, with select pages. The kit was sent out to over 103 advertisers, and resulted in a $3,809 profit that went toward the $12,000
Curb
independently raised for the production and distribution of the magazine.