Objective: 
Create a campaign for Advertising Club's 2018 semester, including membership posters, social media content and designs, and club T-shirts. 
Solution: As a student club that creates connection opportunities for professional development in the advertising field, a design of interconnected lines connects each deliverable to the Advertising Club brand. Ad Club relies on social media to get messaging out on meetings, speakers, and engage with our members, so I implemented a system of branded photo frames and templates for our regular social media posts, generating more likes and engagement with both ad club members and the advertising agencies we connect with for speakers and tours.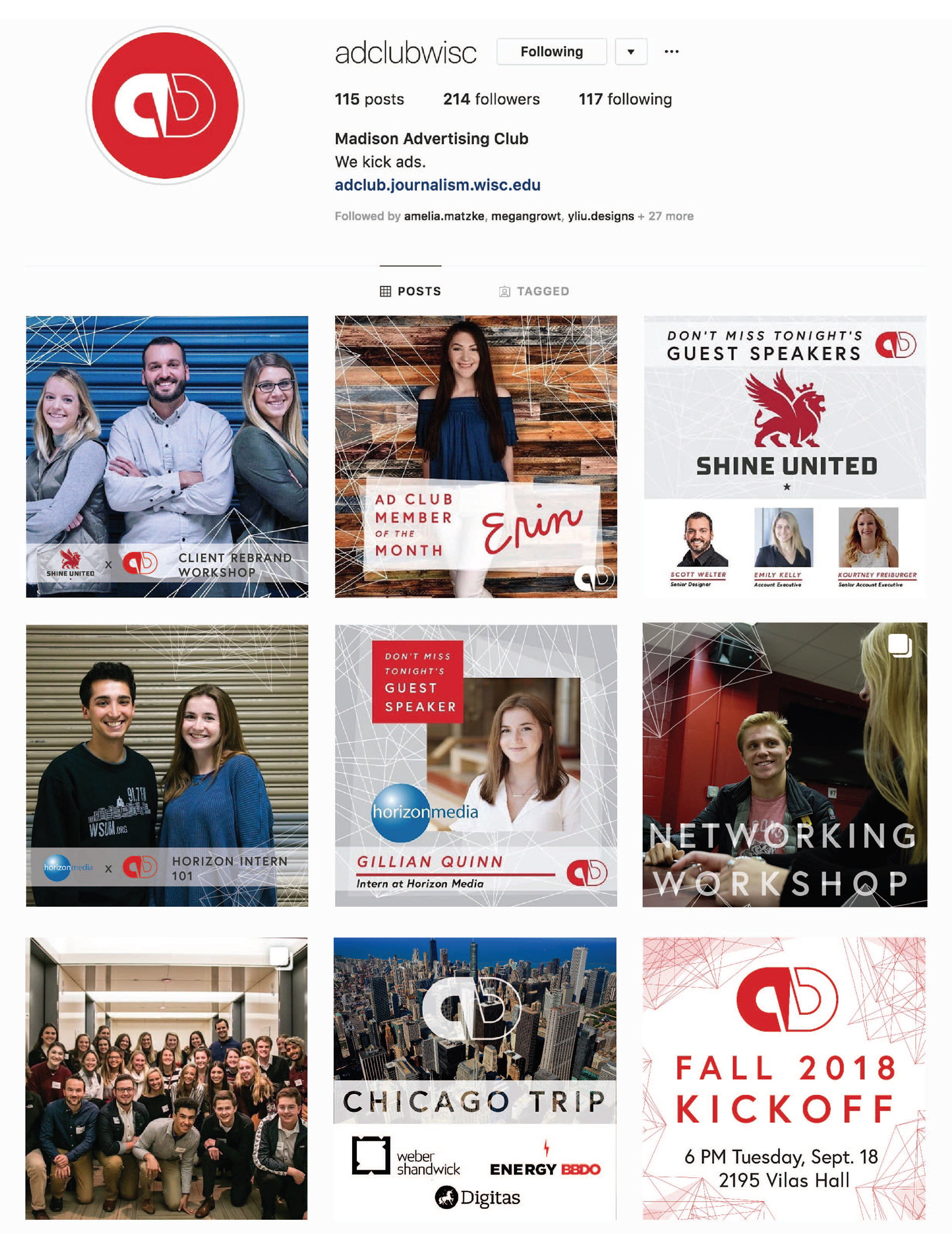 Instagram Designs from Advertising Club's instagram, including weekly posts highlighting
our meeting speakers, our Chicago agency trip, and a member of the month.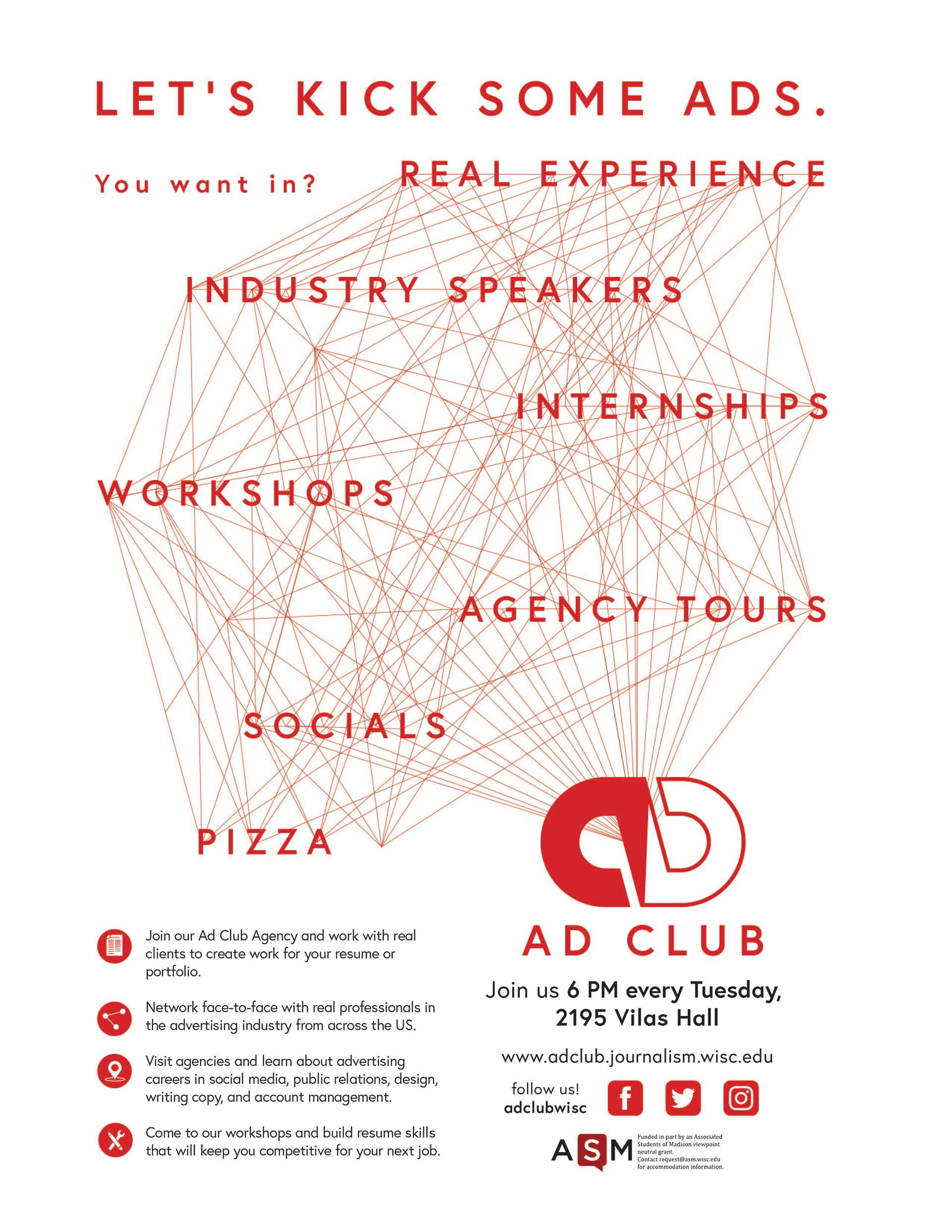 Membership posters created at the beginning of the semester to attract new members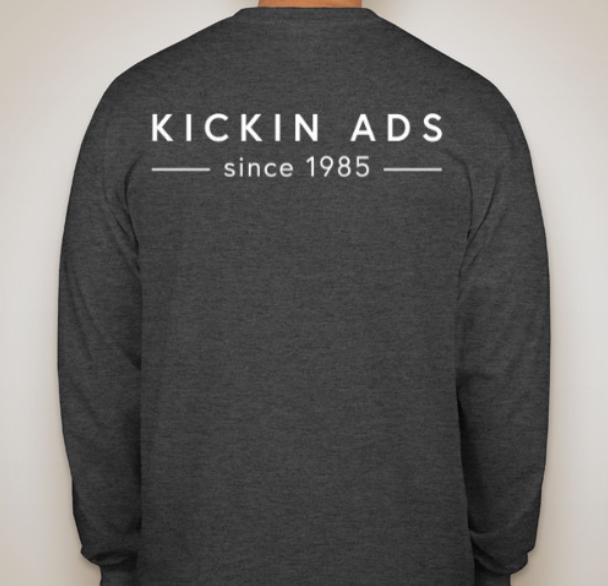 T-shirt designs for Ad club members of Fall 2018.